GZBA only uses highly qualified, experienced ski instructors and mountain guides. Our team spend most of their time off-piste and know where to find the best snow.
You can be assured that their focus is giving you, the client, the best time possible and finding terrain to allow that to happen. We can help you get over the hang-ups many skiers have with off-piste technique. We'll also work on your on-piste technique to ensure you have a thorough understanding of what you are trying to do both on and off-piste. The aim being that when you get to more challenging conditions you are equipped to handle them.
Choose from introductory, intermediate and advanced levels of instruction. All groups are small, maximum 6, which means lots of individual attention, loads more skiing, minimal waiting.
Levels of Off-Piste Instruction: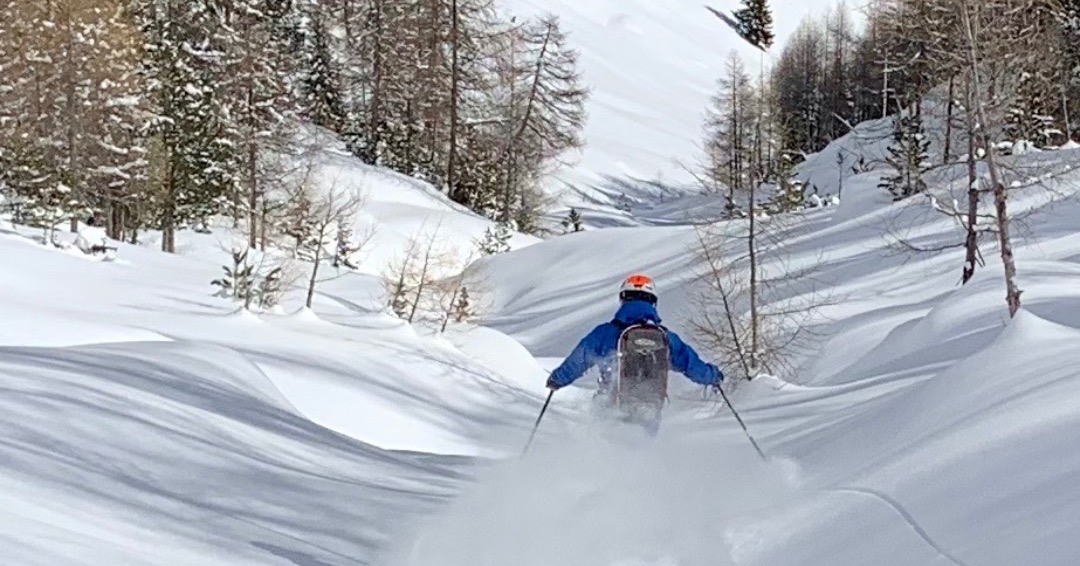 INTRODUCTORY
Ideal for anyone who wants to get to grips with off-piste skiing for the first time, or perhaps coming back after a break. This level design is concise and complete, easy-to-follow instruction to ensure you know what you need to focus on to improve. At the end of instruction at this level, you'll be able to ski ungroomed snow confidently and cope with a variety of snow conditions.
INTERMEDIATE
For anyone with some previous off-piste experience who wants to expand and push their technique further. All skiers reach plateaus with their skiing, we did! The intermediate level instruction is aimed at moving you off the plateau to the next level. Hopefully you'll feel more confident on steeper slopes and have the skills to cope with most off-piste terrain and snow conditions.
ADVANCED



Still with a focus on instruction the advanced level is aimed at strong off-piste skiers who can already ski efficiently and in control on most slopes but want to refine their off piste technique, really push themselves and enjoy fantastic skiing away from the slopes. At this level, ski touring skills will be introduced as an essential way to get to the more "out there" runs.
CONTACT US TO BOOK YOUR OFF-PISTE ADVENTURE
UK: +44 (0) 7900 676577
CH: +41 (0) 76 823 92 81